Welcome to Lawn Masters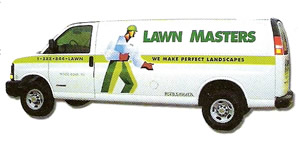 LawnMasters of New Jersey prides itself in offering superior lawn, turf care and landscape maintenance services to customers all over New Jersey and New York. We are dedicated to quality and committed to excellent customer care. We began our business in 1995 with the goal of providing premium lawncare and maintenance services to our customers, and have grown to serve the needs of a variety of commercial and residential customers. We understand that proper care and upkeep of your lawn enhances the property, and we have both the knowledge and experience to provide a complete range of lawn care services to keep your property looking its best.
We provide a comprehensive services to fit the unique needs of every customer.
Lawn Care & Mowing

Core Aeration & Dethatching

Tree & Shrub Care

Lime

Flea & Tick Control

Mole Control

Deer Guard Services

Disease Control

Landscape Design & Installation

Moss Control

Sprinkler Installation & Repair

Slice Seeding

Grub Control

Refer a Friend and Save Some Green!

We contribute the tremendous growth of our business to the many satisfied customers who have so generously referred their friends and neigboors to us. And, we'd like to return the favor to our loyal customers. For every customer you refer that takes advantage of our mowing, fertalization or weed control program, we'll send you $25. It's our way of thanking you for your continued support. Click here to refer someone now

FULLY LICENSED AND INSURED FOR YOUR PROTECTION & OURS.